How to set up your e-mail in Outlook Express:
Get the latest version of Internet Explorer and Outlook Express from http://www.microsoft.com/ie/.
Once you have Outlook Express installed on your computer, open it.
You want to set up an internet e-mail account, so click on the tools Menu, and then on Accounts.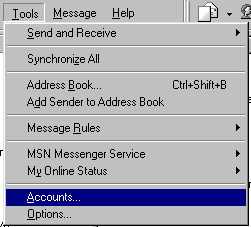 In the window that pops up, click on the Add button and select Mail.

Enter what you want visible in the "From" field of emails you send to people. Most folks type their full name. Some type nicknames or enter their email address in this field. (See below) After you have entered what you want in the name field, click the "Next" button.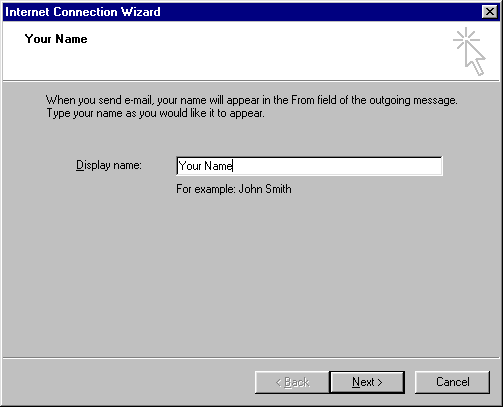 Here is where your email address goes. If your login name is "you" then your email address is "you@sgmm.org" Enter email address in lowercase letters, then click "Next".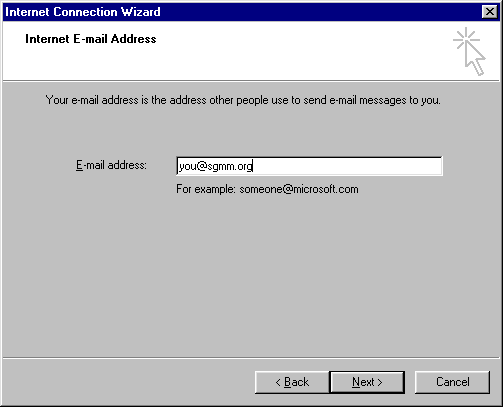 Here enter the name of our email server. Enter "mail.sgmm.org" in the "incoming" field. The outgoing field should match your internet provider. For example, if your provider is micoks.net, then your outgoing server would be mail.micoks.net. If your provider is ksu.edu, then your outgoing server would be mail.ksu.edu. You'll have to ask your internet provider what your outgoing server is. Once you get that filled in, click Next.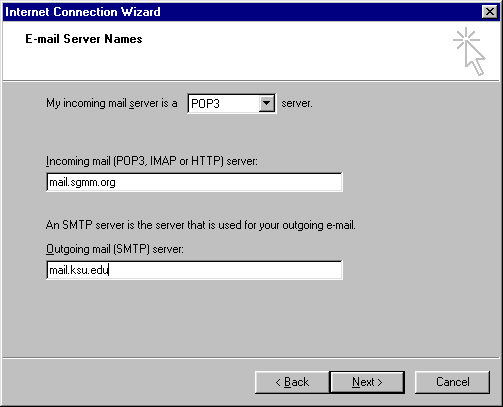 Enter your login name and password that you picked on the signup form. DO NOT CHECK THE BOX THAT SAYS "LOG ON USING SECURE PASSWORD AUTHENTICATION". Then click "Next".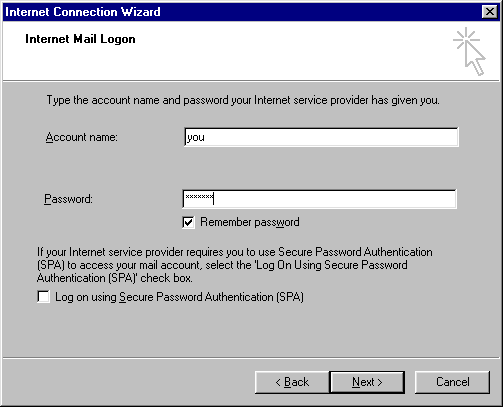 You are pretty much done. Click on finish to quit the wizard.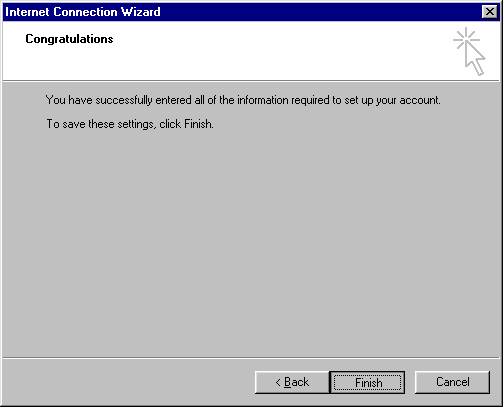 sgmm.org  |  springgrovemeeting.org  |  Site Map