Christmas Picture #1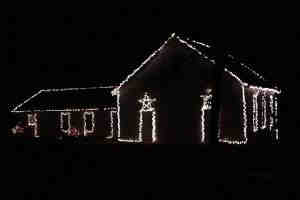 Merry  Christmas
from
Spring Grove Friends Church

What Child Is This?
Turn Sound On/Off
I would like to thank everybody for coming to visit the church's special Christmas edition of the web page. I would also like to encourage anybody that can come visit the church to do so. If you need Directions to the church, they are available.

| | |
| --- | --- |
| Every year, Spring Grove has a HUGE Christmas light display. This year, the display includes around 8,000 lights. Because Spring Grove is in the country, we have the room to put up a lot of lights without being too cluttered. We usually outline the church, parsonage, both outhouses, and some small sheds around. Spring Grove has a long driveway, and we put lights up along both sides of it, also. We also put some lights out by the road (to get your attention). Every year we try to add on a little bit more to make that year special. | Christmas Picture #2 |
Christmas Picture #3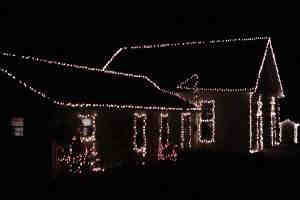 Christmas Picture #4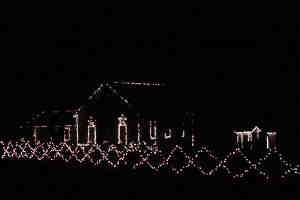 This year we put clear lights on the church, parsonage, and outbuildings. There are homemade green "light trees" along the side of the driveway and along the road. The fence that follows the driveway to the road has multicolored lights in a criss-cross design. There are two blue signs along the road that say "WELCOME TO SPRING GROVE" and "MERRY CHRISTMAS."



| | |
| --- | --- |
| Christmas Picture #5 | Christmas Picture #6 |
The Christmas lights are officially lit on the first Sunday after Thanksgiving. They are on from sundown to 10:30 PM at night and from 5:30 AM to sunrise in the morning.

sgmm.org  |  springgrovemeeting.org  |  Site Map